Hear my Soundspot called The wall within.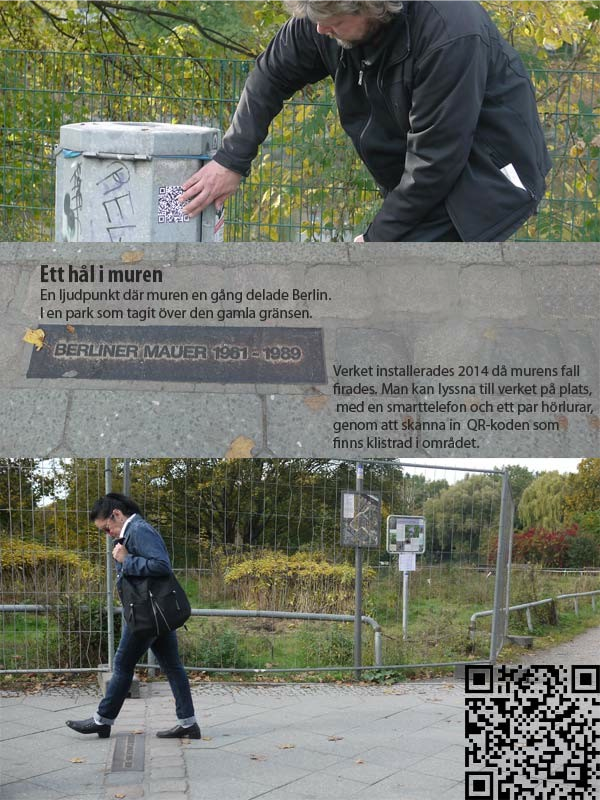 In 2014 at the 25 anniversary of the fall of the Berlin wall I made this site-specific work. I recorded sounds on spot during my days in Berlin and edited those to a peace I call "The walls within". I found a place in berlin where the wall had gone through. There is now a small park and a reminder of the past in the pavement. I put my QR-codes there and pointed them to this site.
You can now be in Berlin or at home in order to listen to my piece "The wall within".
You can also watch my animation of the leftovers, from the laser-cutted version of that same QR-code image that was used in Berlin.
as a loop of bricks…